When
Sunday, October 30, 2016 and Sunday, December 18, 2016 Time: 3:00 P.M. to 5:00 P.M.
Add to Calendar
Where
Atlanta-Fulton Public Library System SW Library
3665 Cascade Road SW
Atlanta, GA 30331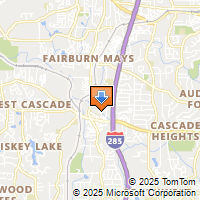 Driving Directions
The Answer To Hair Loss Hair Growth & Healthy Hair
Please join us for our FREE seminar on Oct. 30, 2016 and Dec. 18, 2016. If you are a Mr. Leonardo customer bring a guest or two and receive a FREE PRODUCT as our thank you! Also drawings at the end of the seminar for FREE PRODUCTS for our guests in attendance! It's All About Hair! Don't miss this FREE empowering seminar. Seating is limited! Don't miss out! Register Now!